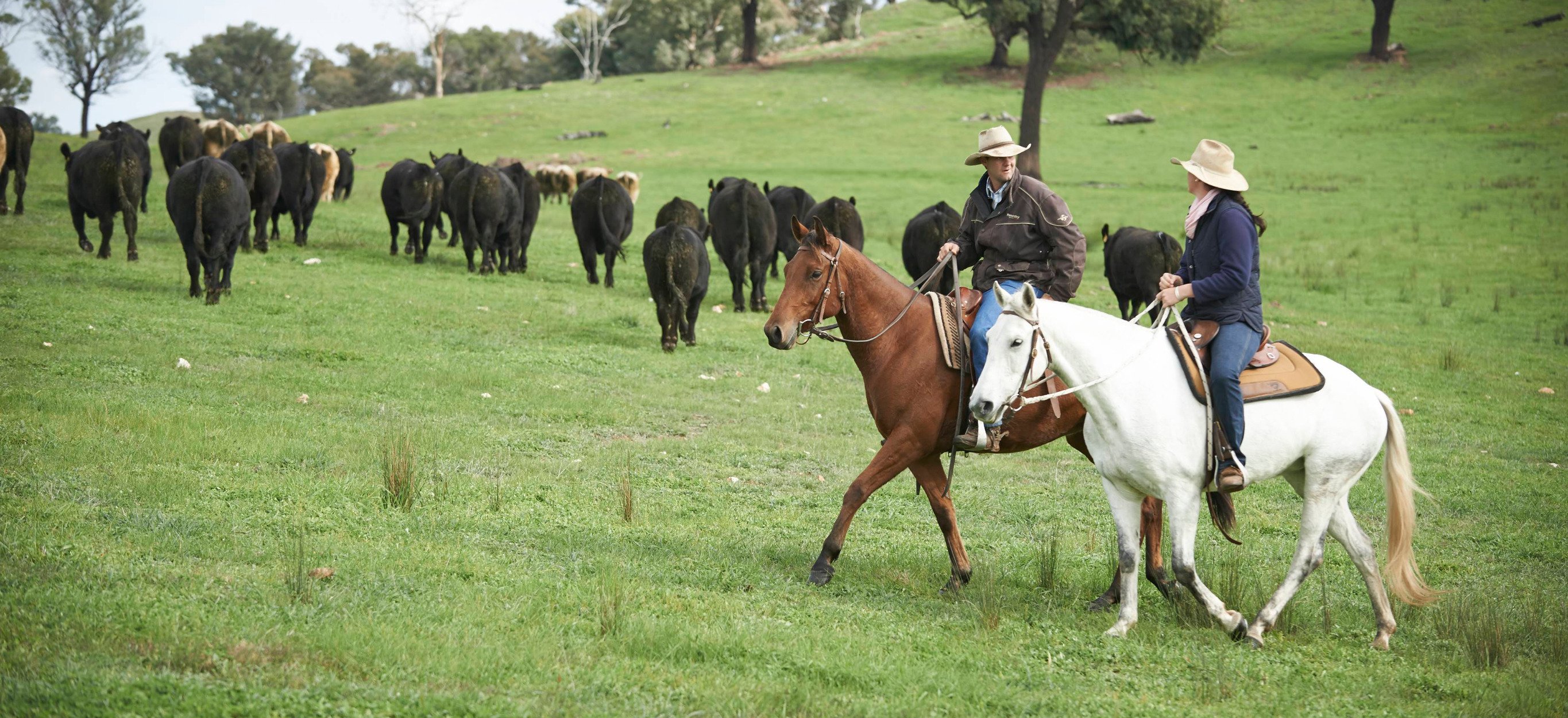 Aussie Beef is produced naturally in a land of abundant natural pastures, and we're recognized for our grass–fed beef.  
Our cattle are free to graze on Australia's open, natural grasslands and are humanely raised by generational Aussie ranchers. Australia is also renowned for our highly sustainable farming practices having decreased water use by 68% in the last 30 years and reduced greenhouse gas emission by 56% in the last 14 years.  
 Australia produces high-quality grass-fed beef, providing a range of options for every taste. Served as juicy grilled steaks, a tender roast or your own special creation, Aussie Beef helps put delicious, craveable meals on your family's table all year long. 
 Information courtesy of: https://www.trueaussiebeefandlamb.com/  
Note: environmental stats taken from an MLA infographic at this link https://www.trueaussiebeefandlamb.com/siteassets/tabl-sustainability-infographic—july-2020.pdf